Archive for July 2011
Soccer: Malaysia vs Singapore 2011
This is the ticket for soccer match between Malaysia vs Singapore a.k.a. Temasik tonight at stadium Bukit Jalil which for qualifying World Cup 2014. If ya' dare enough, come down & kick kiasu's ASS big time !! KIASU MUST DIE MUTHAFUKKA !!! I hope we malaysian soccer fans may become racist + hooligans like the fans in Europe with tons of chaos, flares, smoke bomb and become really obsess & paranoia !!!
WOOOOOOOOOOOHhhOOOOOOOO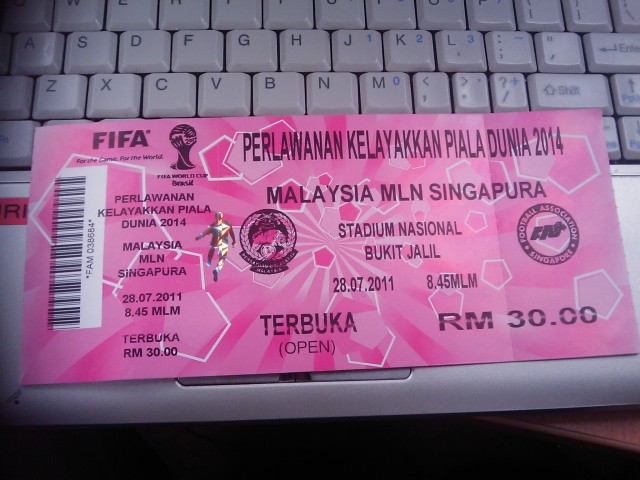 I just started breeding pigeon like 2 months or so, it's the breed from Belgium racing homer and feral pigeon (which is slightly slim & smaller). Pigeon is one of the good animal which have instinct know-how-to-go-back-home which some researcher/scientist claim they're using magnetic field & sun compass to find the route back to the owner loft. In UK / Europe / USA, they organize a sports called pigeon racing & attract people all over the states to participate.
They mark the pigeon leg with rubber band, inventoried, deliver the birds with truck to unfamiliar place like 1000miles away from the loft & release right after that. All the released pigeon will fly to their own loft (some may gone missing/trap/death/MIA) Because of great financial rewards, this sport attract so many people with huge investment (on diet, loft, maintenance, breed, R&D, time, etc). In the late 1800s there were races in regularly in the USA, Belgium, Holland and Great Britain.
The homing pigeon (racing pigeon breed) is a specifically bred variety of pigeon, not the same such as the feral pigeons which dwell in most cities (include Kuala Lumpur; you can see it along Lebuh Ampang, nearby Petaling street, backyard of Al-Bukhari mosque Jalan Hang Tuah, backyard of Indian Temple in Batu Caves). A racing pigeon is the product of several cross breeding from different varieties of domestic pigeons which were then subjected to training and racing.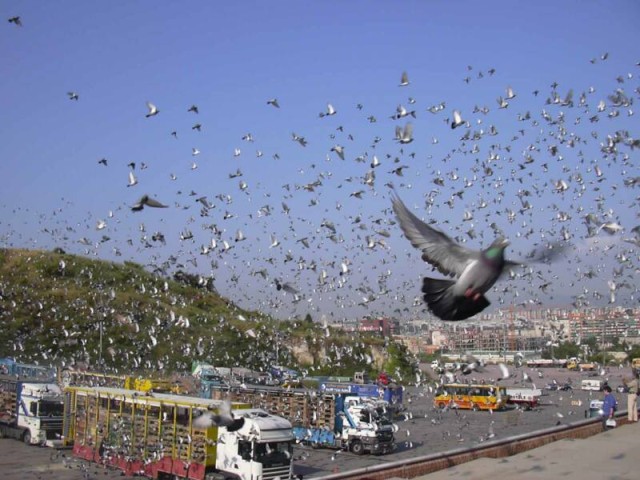 Kelebihan / khasiat susu kambing untuk manusia
- Di dalam riwayat-riwayat sahih tentang kehidupan Nabi Muhammad saw dan sahabat-sahabatnya kita temui kisah mereka meminum susu kambing, dan bukan susu lembu.
- Ia merupakan susu terbaik selepas susu ibu.
- Tiada alahan.
- menguatkan sistem imunisasi badan anda
- Kandungan alkali tinggi
- Meningkatkan daya kepekaaan, tumpuan dan ingatan
- Melancarkan sistem penghadaman dan usus
- Mengubati kanser, demam kuning, gastrik, ulser, asma (lelah), penyakit kulit dan sukar tidur
- Merawat sengugut, darah tinggi, lemah jantung, kencing manis, batuk kering dan gout
- Dapat mengimbangi kadar gula dalam darah dan kolestrol
- Memberi kekuatan jisim tubuh yang sihat (tulang, gigi, otot, sendi, kulit dan tisu saraf)
- Untuk tenaga batin
- Akhir sekali untuk awet muda