Archive for January 2018
IT friend passed away; ahmad arafat @ TRUNASUCI
Our good friend in IT, ahmad arafat a.k.a TRUNASUCI just passed away today at 0200 GMT +8 today 25th January 2018. The news has spread all over internet among us. He's one of a stake on opensource, music, automobiles and life. Besides all the challenge, he's non defeatist, witty, convivial but sometimes quiescent. May The Creator give reward to him for all his contribution, knowledge-sharing and stuff. I used to know him since early year 2000's from IRC DALnet, with the heavy tears, i feel regret for not having rapport while he's on wheel chair in another state of the country until the last breath. Condolence to his family, friends and everyone who knows him.
Al - Fatihah to you late mr Arafat.
We will run through those "transition path" soon.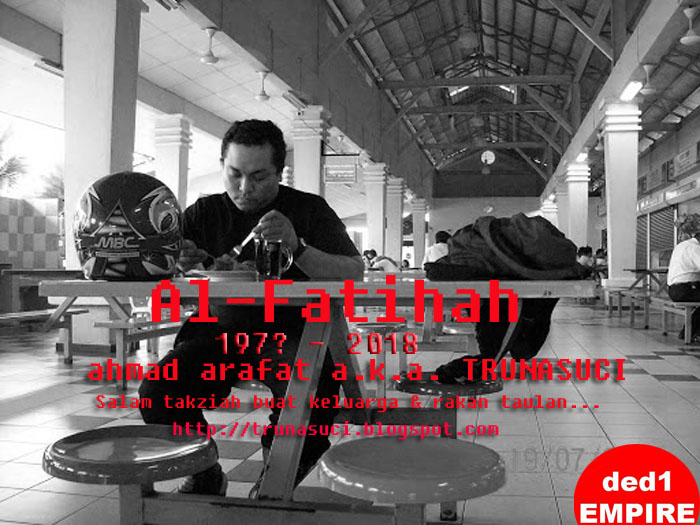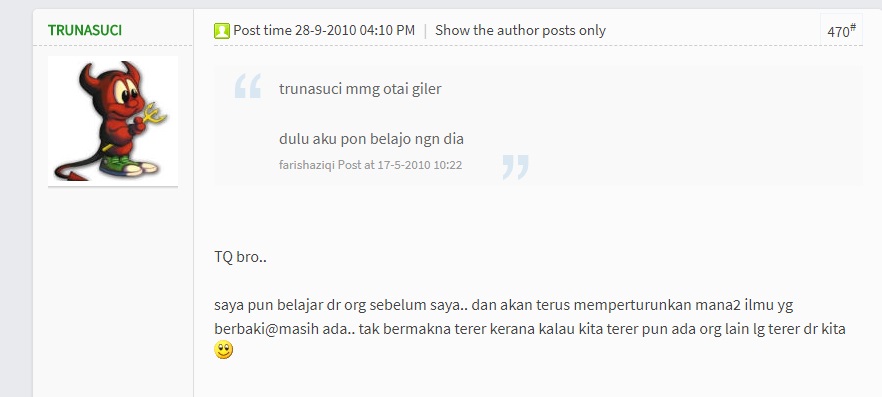 These are all the link which contribute / related to him:
http://trunasuci.blogspot.my/
http://www.oocities.org/trunasuci_74/linux/how-to-samba.html
http://www.oocities.org/trunasuci_74/linux/how-to-ftp.html
http://trunasuci.pbworks.com/w/page/22504897/FrontPage